Litigation

Resources
Related Topics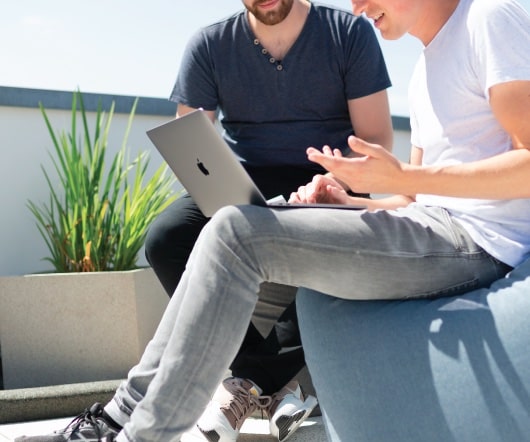 ALM Shuts Down Smart Litigator, Its Web Resource for Litigators
Media Law
AUGUST 16, 2016
The ad was for Smart Litigator, a product launched in 2010 by ALM as a multi-faceted resource for litigators. The post ALM Shuts Down Smart Litigator, Its Web Resource for Litigators appeared first on Robert Ambrogi's LawSites. Among my dubious claims to fame was having had my over-sized visage plastered on a full-page ad that ran in the New York Law Journal in 2011.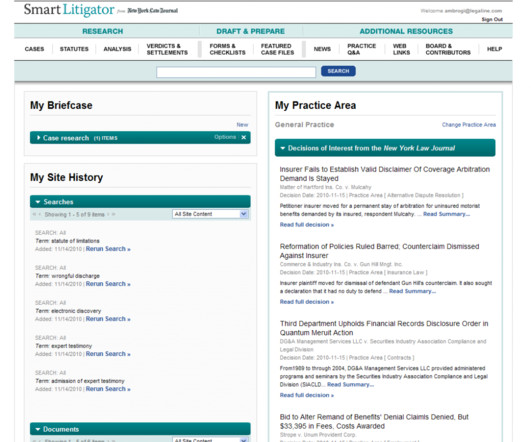 A Smart Resource for Smart Litigators
Media Law
NOVEMBER 15, 2010
Legal media company ALM has rather quietly launched a new Web resource for litigators, Smart Litigator. The site is intended for litigators in New York state but will become the template for the eventual roll-out of similar sites in other states where ALM has offices.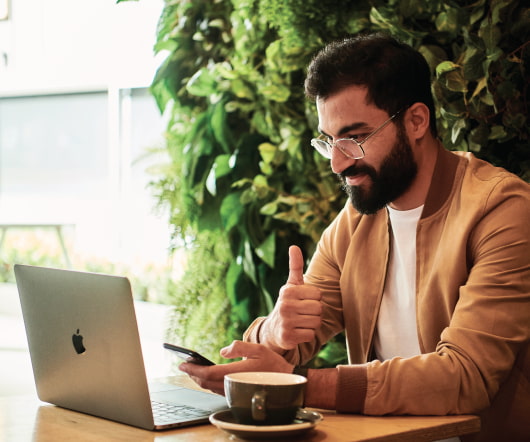 Three More Resources Relating to Judge Profiling
Media Law
JULY 24, 2015
In a post yesterday, In Litigation and Legal Research, Judge Analytics is the New Black, I wrote about three websites that provide data and analytics about judges. The post Three More Resources Relating to Judge Profiling appeared first on Robert Ambrogi's LawSites. Thanks to sharp-eyed readers, I have learned of three other sites with similar missions. Two of the sites were just this week awarded start-up funding through the Knight News […].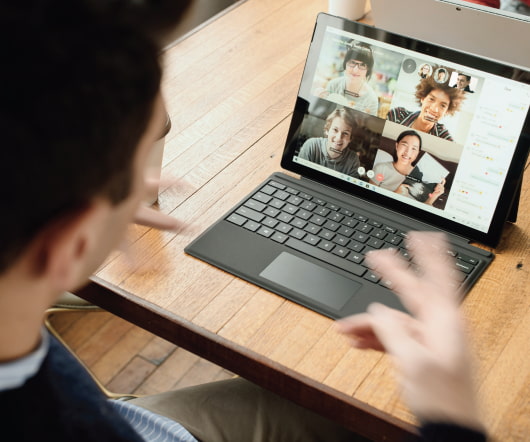 Italian film mogul wins $14M tentative decision in battle with '300' producer
THR, Esq. Entertainment & Media Law Blog
SEPTEMBER 1, 2010
By Matthew Belloni Italian film producer Vittorio Cecchi Gori has won a tentative award of almost $14 million from a former executive at his company who was accused of usurping resources to benefit his own producing career. Tags: Litigation Here's the full.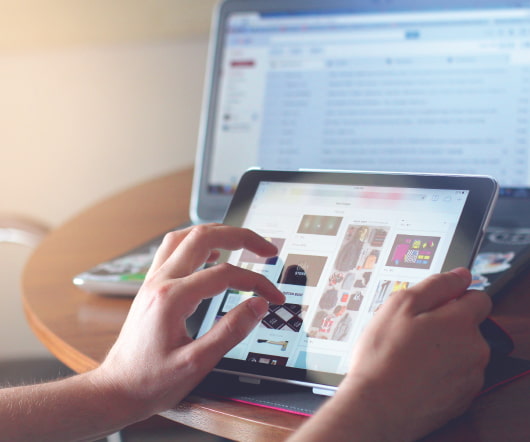 News From the Courts: Oral Argument Recordings, Historical Archives and New Websites
Media Law
JULY 6, 2016
There has been a flurry of recent activity related to court information on the web, with the launches of two resources for oral argument recordings, two historical archives of court documents, and two court websites, including one designed specifically for self-help litigants. […]. A portion of a 1734 court record from Rhode Island's new digital archive.